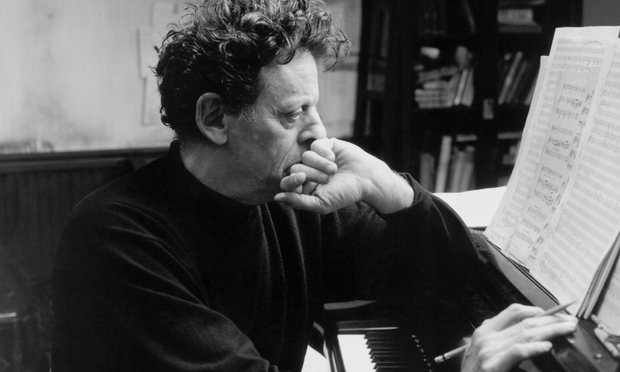 Did Driving a Taxi Influence Some of the 20th Century's Greatest Music?
A few months ago, we looked at several celebrities who drove a taxi before they became famous. One individual who only got a brief mention in that article is the legendary composer Philip Glass, who ranks among the greatest and most important maestros of the 20th century.
A recent post at The Guardian speculates that Mr. Glass' experience driving a cab through NYC in the 1970s didn't just shape his work ethic — it may have directly affected his music.
Who is Philip Glass?
Philip Glass was born in 1937 in Baltimore, Maryland. The son of a record store owner, Glass was around music constantly from an early age. While he was on his way to becoming one of the 20th century's foremost composers for keyboard, strings, and film, Glass held down all manner of odd jobs including plumbing and cab driving.
Music in Yellow and Black
While driving a cab in 1970s NYC, Philip Glass had plenty of time to allow himself to become artistically inspired. Not only was he able to see just about every corner of New York City, but he was able to meet and interact with its inhabitants as well. By coming into close contact with his passengers, Glass was exposed on a daily basis to the teeming mass of humanity that is Manhattan.
Spending all of those hours driving back and forth through the grids of the city may have left its mark on Glass' mind in terms of the way he processes sound and music. Glass' compositions are noted for being repetitive, organized, and structured in a way that seems almost monotonous on the surface. One can just imagine yet another night driving through the comfortingly similar city blocks, their incessant similarity imprinting patterns on the composer's mind.
Is it possible that the experience of driving a taxi changed Philip Glass' personality, and with it, the course of 20th century music? It certainly seems that it might be. Glass himself looks back on his cab driver period rather fondly these days, even noting that he kept up his taxi driver license well after he began to achieve recognition for his music.
It's possible that being a taxi driver naturally attracts individuals who are creative-minded, as it provides a flexible schedule and the opportunity to meet thousands of interesting people. It just so happens that one of those drivers, 45 years ago, would go on to be one of the most important American composers in the history of music.
02 Jun, 2016 | 0 Comments