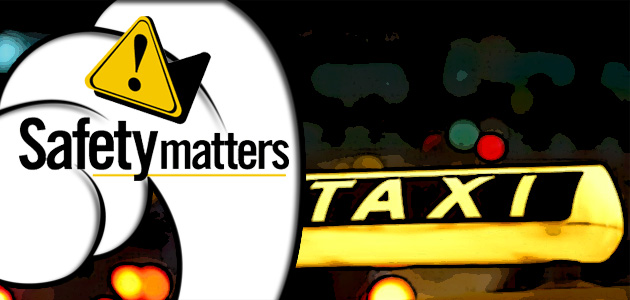 Important: Safety Precautions During Your Ride
As a passenger of a taxi or a rideshare company, you rely on your driver to take you from point A to point B quickly and safely. However, sometimes there are unfortunate circumstances that compromise your safety and well-being. Such was the case with an Uber driver who was accused of raping a 21-year-old woman.
NBC Los Angeles recently published an article about this incident, which occurred last year on Oct. 24, 2015. The man picked up two women from a bar and drove them to their hotel room. According to NBC Los Angeles, "After picking up both women from the bar in Fullerton early the next morning, Mousa [the driver] walked the women into their motel room in Anaheim where the victim's friend immediately passed out on the bed, prosecutors said." You can read the full story right here.
As a taxi company, we must stress the importance of a passenger's safety, especially when it comes to women's safety. See our article about women's safety right here.
We also feel the need to inform all of our current, past and future passengers of the safety precautions.
For example:
Make sure the transportation company you book with has a trusted record.
Always have the phone number of a transportation company in case you feel uncomfortable during your ride.
Do not be afraid to call 911 if the situation escalates.
Make sure you have the driver's information (name, ID#, etc.) when you are in the car.
If intoxicated, do your best to have a sober friend or family member with you in the car.
Do not provide any personal information to the driver. Treat them as professionals.
If you feel unsafe, ask the driver to drop you off before your trip is over. The driver has no right to refuse this if you feel your safety is being compromised.
As a transportation company, we take responsibility for employing only trusted and verified drivers and hope to instill the feeling of safety and security for all of our customers. See the article about our experienced and trusted drivers right here.
23 Mar, 2016 | 0 Comments