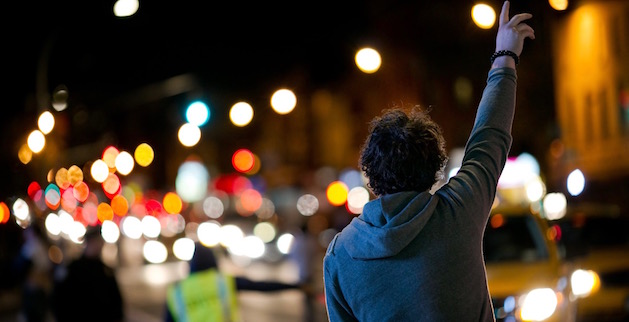 LA City Cab Urges Drivers Not to Drink and Drive
The holidays bring many opportunities for fun including parties at local bars. Of course, there's nothing wrong with relaxing with your friends over a few drinks. The problem comes when the party is over and you need to get home safe and sound.
But I'm Not Drunk…Or Am I?
In California, you're considered legally drunk when your blood alcohol level reaches .08 percent. A 160-pound man can have three or four drinks before reaching that level; a 120-pound woman can get there in just two drinks. At .08 percent, most people don't feel that drunk. In fact, they feel pretty good. You may just think you have a nice, pleasant buzz going. The police, however, consider buzzed driving and drunk driving to be the same thing. When in doubt, call an LA taxi or LA City Cab to get you home safely.
DUI, DWI and California Law
If you are stopped at one of the many sobriety checkpoints police erect around the holiday season and are found to be legally intoxicated, you'll face severe consequences. These include suspension of your driving license, stiff fines, DUI school – which you will pay for, community service and possibly jail time. Happy New Year, indeed!
What's the Big Deal?
Do these laws sound unnecessarily harsh to you? If so, you may not understand just how much alcohol can impair your judgment and driving. Psychologically, people lose their inhibitions when they drink. They become more likely to take foolish risks. At the same time, the body slows down. You take longer to respond to stimuli, which is not a good thing on hectic holiday roads of Los Angeles.
Depending on how much you've had to drink, you may also have trouble coordinating your movements, which may not only physically hurt you, but also other drivers on the road. Take responsibility into your own hands.
How LA City Cab Can Help
Rather than drinking and driving, let our trained, licensed and insured drivers at LA City Cab keep you safe and worry-free this holiday season. We operate throughout Los Angeles County, so you'll never find yourself at a loss for a ride. Our large fleet ensures fast response times. We also provide free trip estimates so that the cost of your ride will never come as a surprise. The holidays are a time to be merry and enjoy reconnecting with friends and family. Don't let a DUI or a serious traffic accident ruin your season.
Trust us, it's not worth it! When in doubt, call a cab; you'll be glad you did!
23 Dec, 2015 | 0 Comments