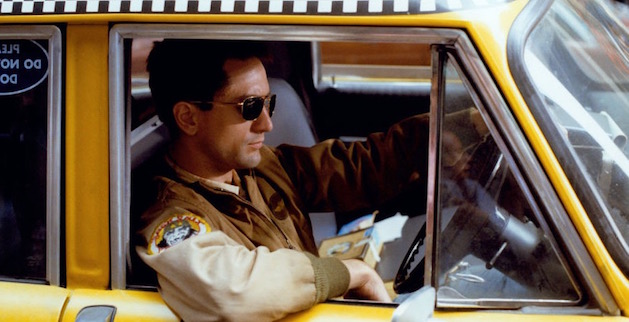 Rising to Fame by Driving a Taxi
Whenever you book a cab ride, do you ever wonder if a future celebrity may be driving you to your destination? After all, many celebrities have been rumored to be cab drivers before their acting careers exploded (in a good way). Now, we're not talking about Robert De Niro or Danny DeVito who portrayed taxi drivers in movies and television, because they never actually drove a cab for a living in real life. We're talking about famous celebrities who really were limo or cab drivers before they became famous.
Rising to fame by driving a taxi certainly worked for these celebrities:
Larry David's early comedic inspiration resulted from driving a cab.
Larry David received a lot of inspiration from driving a limo before he became a well-known comedian and writer/producer of the legendary comic series, "Seinfeld." He not only knew all of the New Yorker idiosyncrasies, but he also knew his way around the city. His career expanded to include popular television series like "Curb Your Enthusiasm" and the more recent "Clear History" on HBO. He never forgot his Brooklyn roots though and he is one of the most famous cab drivers who eventually became a celebrity. Way to go, Larry!
Paul Stanley's parents encouraged him to get a real job.
If you know the rock band, Kiss, you surely are aware of their "star" performer, Paul Stanley. He was also born in New York and, at the request of his parents, held down a real job as a taxi driver before becoming an integral part of one of the most famous rock bands of all time. We wonder if he ever reminisces about the many trips he made carrying passengers to Madison Square Garden before a Knicks game or to an Elvis concert. And did he ever dream about someday leading a band at the legendary entertainment facility? For him, dreams really did come true. Rock on, Paul!
Danny Glover used his cab driving experience to raise awareness.
Well-known actor, Danny Glover, worked as a San Francisco cab driver before becoming famous as a cop at the turning point of his career in the "Lethal Weapon" movies. He used his celebrity status and previous experience driving taxis to raise awareness about drivers who often ignored African Americans needing a ride. It prompted former New York City mayor, Rudy Giuliani, to pass the Operation Refusal Law, which stated that cab drivers could have their license suspended for refusing to stop for African Americans in need of a cab. Way to make a change, Danny Glover!
So, what about current rising stars?
Alexi Moryakov, who plays a Russian UN Ambassador on "House of Cards", is an actor and a taxi driver. According to Alexi himself, "…this job is better for actors, for beginning actors, than waiting on tables, honestly." Check out the special CNN segment here or click on the video below.
Other celebrities who have been former cab drivers include:
Jimmy Smits
Philip Glass
David Mamet
Did we miss anyone in our lineup? Let us know in the comments below!
And who knows, maybe we have future celebrities currently part of our LA City Cab family. Time will tell and until then, thank you for choosing LA City Cab!
30 Mar, 2016 | 0 Comments