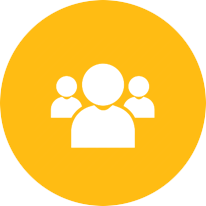 Transportation and business go hand in hand. When it comes to your business' logistics, LA City Cab is ready to be your trusted partner to ensure that you or your associates can get where you need to go quickly and efficiently.

Maybe you travel to LA a lot for work and need consistent, reliable transportation to and from the venues you frequent for work. Perhaps you need a car to take clients to and from the airport as they fly in to visit your business. Or, you might just want to grab a cab for your assistant to send them on an errand. In any of these cases, LA City Cab will work closely with you to ensure that you receive fast, efficient, and personalized car service for your corporate accounts or business needs.
LA City Cab provides individualized transportation solutions for many major firms throughout Los Angeles, Pasadena, Burbank, Glendale, and beyond. Just ask us about employee or client transportation plans — chances are, we'll be able to come up with a custom solution that helps your business function at its highest level.