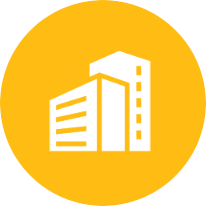 Whether you're visiting the Los Angeles area from near or far away, our taxi cabs are ready to get you to and from your hotel, safely and affordably. LA City Cab's drivers provide convenient, fast service for hotel guests throughout Los Angeles, Glendale, Burbank, Pasadena, and beyond. Hotel taxi transportation is a breeze when you leave the driving to us!
If you've found yourself in Los Angeles for business or pleasure, you've probably noticed that our city is sprawling, and driving to your next destination is necessary unless you want to risk unreliable, sparse public transportation. Instead of stressing about whether that one bus which comes around every hour will be on time, allow LA City Cab's hotel transportation service to whisk you to and from hospitality venues. No matter if you're an experienced traveling businessperson, or a vacationer looking to experience the sights and sounds of Los Angeles, LA City Cab is your best bet for hotel transportation.
If you're new in town for any reason, our services don't just begin and end at transportation. Our friendly staff can also recommend a place to stay for people who are new to town or who have never stayed at a local hotel. We'll even throw in sightseeing recommendations and tips so that you can experience Los Angeles like a local. As a taxi transportation service, we know our city well, and we're happy to share its secret attractions with you if you ask!
LA City Cab is a dedicated transportation provider committed to getting you to your destination on time. Our drivers are rigorously screened and vetted for safety and reliability, and our vehicles are regularly inspected. We never "surge" our pricing when demand is higher: you can count on the same low rate, day in and day out. Whether you need a taxi cab from the hotel to the airport, or hotel cab service on your first night in town, we've got you covered.
We can help you find the best place for a burger, the perfect place to get pampered, or we can drop you off at the gym so you can get ready for that beach day! Afterwards, count on LA City Cab to pick you up and take you back to your hotel — or somewhere else if you prefer. After all, with so much to do and see in Los Angeles, and such a convenient way to get around town, you just might make it a late night!