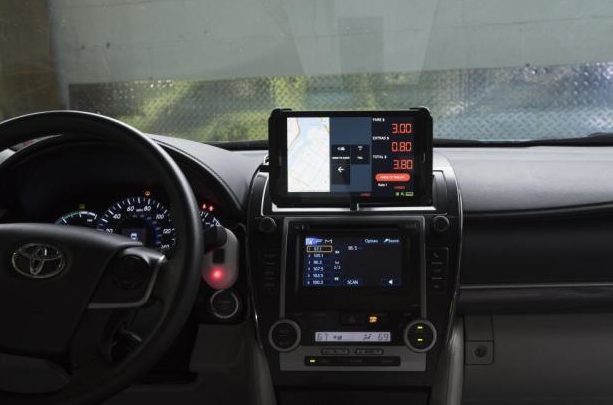 Tech Company Bets Big On Taxi Industry
Tech giant Verifone Systems is beginning an overhaul of taxis across the country, and bringing some pretty cool features along for the ride.
Slowly but surely, the taxi cab interior you thought you knew is transforming into something radically modern. The taxi industry has listened closely to rider feedback, as evidenced by the nationwide news about tech company Verifone's unfolding plans.
Right now, there's nothing short of a massive change quietly underway in fleets of taxi cabs across the country. Verifone is rolling out an upgrade to literally tens of thousands of taxi cabs, replacing bulky displays in the back seat with sleek, slim tablets.
It's part of a larger push by the taxi industry as a whole to embrace technology. Currently, you can book an LA City Cab with a few taps from your smartphone, and have a ride come to you in minutes. That entire dynamic was absolutely unthinkable until just a few years ago, and for an industry that has been around a long time, the taxi companies have done an incredible job of going with the flow and looking forward.
Make no mistake, technological advances in the taxi industry benefit both rider and driver. For drivers, smartphones and tablets can streamline and improve their daily workflow, whether relating to metering, navigation, music, or dispatch.
What kinds of things would you like to see in the taxis in the coming years? Leave us a comment below. LA City Cab strives to incorporate rider feedback as much as possible so that we can earn your place as the preferred way to get around Los Angeles. And yes, you can hail a cab from your phone today!
29 Sep, 2016 | 0 Comments